When it comes to web design, the user interface (UI) and user experience (UX) are two of the most important aspects. A good UI can make a website easy to use and navigate, while a good UX can make a website more enjoyable to use.
There are many different tools that can be used to create a UI or UX for a website. Figma and Adobe XD are two of the most popular tools for creating web designs. Photoshop is also commonly used for creating web designs.
But I personally use Figma in most of my projects.
Creating a good UI or UX is not always easy. It takes time and effort to create something that users will find both easy to use and enjoyable. However, it is worth the effort as a good UI or UX can make a website much more successful.
How do I solve your problems?
If you're reading this, then you probably have a problem with your website. Or want to make a brand New Website.
Maybe it's not loading correctly, or maybe it's just not looking the way you want it to. Either way, don't worry – I can help solve your website problem.
First, let's figure out what the problem is. Is your website slow to load? Are certain elements not displaying properly? Once I know the issue, I can start working on a solution.
There are a few different ways to solve common website problems. If your site is slow to load, I can optimize the code and images to make it faster. If there are visual issues, I can fix them with CSS or HTML code. And if there are more complex problems, I can work with you to find a custom solution.
Website that I have created
Here I have listed a few of my recent Projects that you can look at. And a few of them are Whitelabel Projects.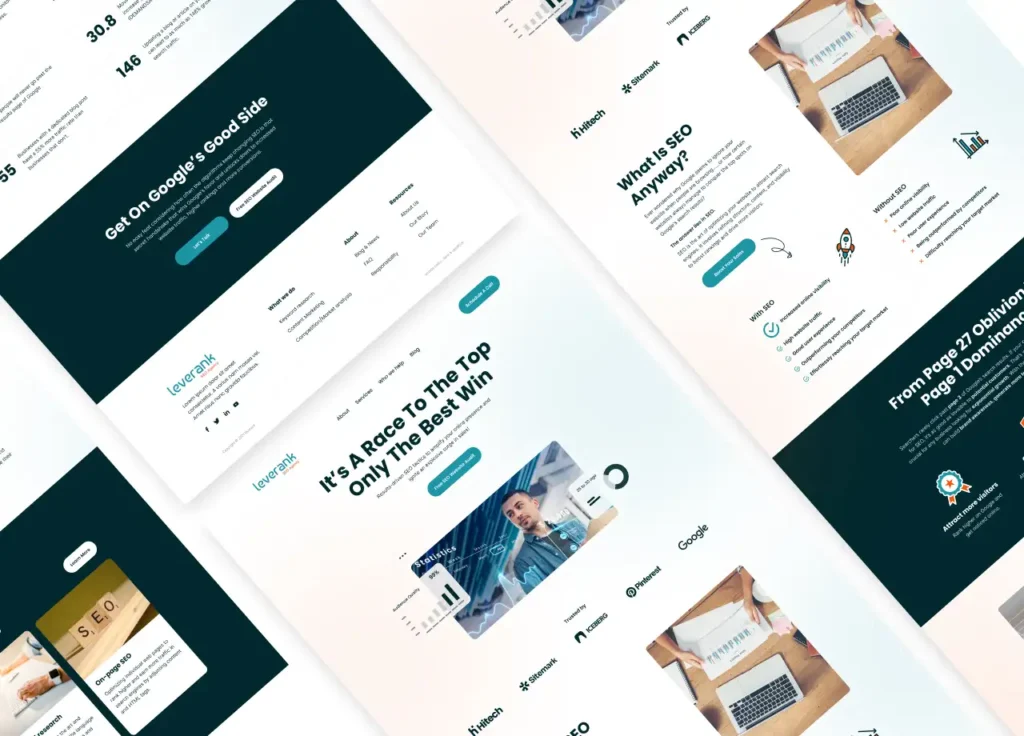 LeveRank SEO Agency Website
I started the initial design phase in Figma before being seamlessly integrated into WordPress. The site was created using the Hello Elementor theme in conjunction with the Elementor Pro plugin.